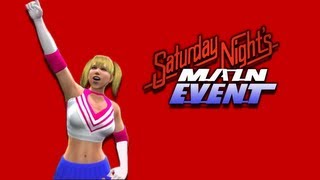 Tifa choses an opponent for Gina, Dewynter Sisters pick opponents for Lara & Jill, LuFi goes 1-on-1 with Danica for the Hardcore title, and what the hell happened to Usagi and Abdala, on Nitro, that could lead up to this? It's gonna be one hell of a night!
2 - LuFisto was injured after the match. The Second Chance Battle Royale was made to fill-in the vacated spot.
6 - Lightning attacked  Aerith. Abdala Bin Laden appeared behind Usagi and was about to take over her body. But, Ami sought the opportunity and returned to the body that Abdala stole to finish Abdala. Abdala escaped before Ami could finish her, leaving us to wonder why Abdala left.
Ad blocker interference detected!
Wikia is a free-to-use site that makes money from advertising. We have a modified experience for viewers using ad blockers

Wikia is not accessible if you've made further modifications. Remove the custom ad blocker rule(s) and the page will load as expected.